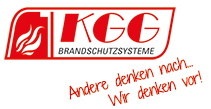 Textile-flexible fire protection closures TFF – with CE mark
According to the new European standard EN 16034, class:  E 120, EW 90, C2, Sa, S200 (Sm)

Building inspectorate approval: Z-6.60-2174
Closing directions: vertical, horizontal or arched
Closing cycles: 10,000 cycles according to test
The textile-flexible fire protection closure (TFF) is used to protect building components from smoke and fire gas passing through. In addition, there is also the option of reducing thermal radiation using a special fabric. The test value of the TFF EW90's thermal radiation is only 1.43 kW / m² after 90 minutes.
The best value on the market! The TFF is also approved in Slovenia, Switzerland (VKF approvals) and in Austria (IBS classification reports). Optionally available with standard end rail (galvanised sheet steel) or with flexible end strip.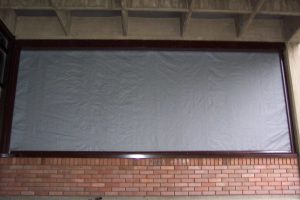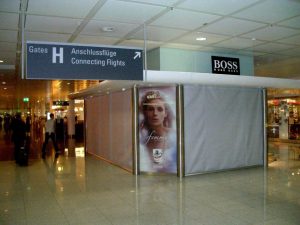 ­
­
­
Take advantage of KGG innovative, ball-bearing mounted guide rails that ensure secure and low-wear closing and opening, even in a draught. For textile-flexible fire protection closures no wicket door options can be optionally integrated. The system can be optionally factory installed with smoke protection according to DIN 18095-3 / EN 1634-3 or existing systems can be retrofitted as well. Equivalent EI30/EI90 protection goals are possible with various different compensation measures.
The textile-flexible fire protection closure can also be used in an elevated installation site, on facades (indoor or outdoor), horizontally, and as part of trackbound conveyor systems in addition to the standard configuration.
Standard configuration in an elevated installation site:
> Closure on a non-flammable surface (counter)
> System can also be used for daily closure (e.g.: outside of business/operating hours)
> Can also be used as a conveyor system closure as part of track-bound conveyor systems.
Standard configuration in the outdoors:
> With special housing cover
> Closure on a non-flammable surface (window sill or support bracket)
> System does not require any additional heating components for winter operation!
> Version for single windows or for multiple windows (next to and above one another)