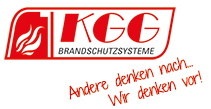 Textile-flexible smoke barriers TFR

The smoke barrier (TFR) is mainly used to limit smoke in defined zones. Furthermore, the smoke produced in a fire is directed towards the extractor devices.
Building inspectorate approval: Z-56.4211-961
EC conformity certificate: 0757-CPD-287-11-001
Tested according to DIN EN 12101-1.
Class: DA = 600°C 30-120 min
DHA = 1100°C 30-120 min
Closing directions: vertical, horizontal or arched
Closing cycles: 1,000 cycles according to test
To be equipped for all purposes, the TFR is available in the following variants:
> Textile rigid smoke barrier
> Textile-flexible smoke barrier (with or without lateral guide rails)
> Passable smoke barriers (strip version)
Optionally available with standard end rail (galvanised sheet steel) or with flexible end strip.
Function
You can obtain our smoke barrier in separation-free system widths that can be greater than 60 m both in
class DA and class DHA.
Lateral guide rails allow for 0% leakage, prevent the system from being displaced, and allow for a tight and self-closing seal made of non-flammable materials.
Take advantage of KGG innovative, ball-bearing mounted guide rails that ensure secure and low-wear closing and opening, even in a draught. Wicket door options can be optionally integrated as well.
The flexible smoke barrier can be retrofitted into a textile-flexible smoke protection closure or a textile-flexible fire protection closure at any time.